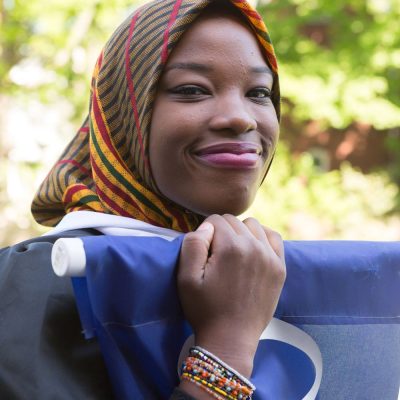 Atema Addy
CEO and Founder, UPLIFT -- United Peoples' Learning Initiative for Tomorrow
Atema Addy is the CEO and founder of UPLIFT — United Peoples' Learning Initiative for Tomorrow. UPLIFT is an international non-profit organization that provides learning resources and services to youth living in the low-income communities of Liberia, West Africa, and South West Philadelphia, PA, USA.
During her senior year studying neuroscience at Smith College, Atema found her passion for creating innovative yet comprehensive solutions for societal issues stalling the world today.
Alongside directing UPLIFT, for five years after achieving her bachelor's degree, Atema taught second through ninth grade STEM from Houston, TX to Philadelphia, PA.
By teaching in the public and charter school system, Atema understood that to impact the low literacy rates facing low-income communities across the world, one must lay the educational foundation in the early, most formative years of a child's life.
In 2019, a few days after having her second child, Atema co-launched UPLIFT Academy, a state-certified and accredited non-profit learning center in South West Philadelphia that offers Montessori-style education. UPLIFT Academy serves low-income families that otherwise would not have access to quality early education, focusing on early literacy and fluency, which levels the educational playing field for children experiencing poverty.
To become better equipped to serve communities in need, Atema earned an M.S in non-profit leadership from the School of Social Policy and Practice at the University of Pennsylvania.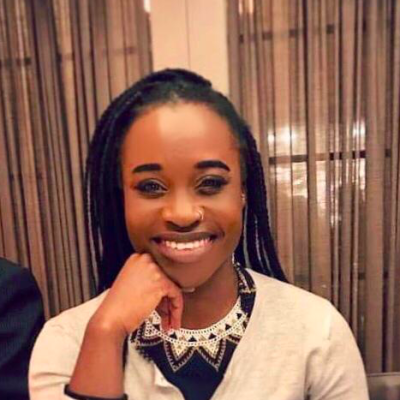 Idia Irele, MEd
Board Member | Strategic Relations Manager and Director of Curriculum, Latin American Leadership Academy
Idia Irele is a Nigerian-American global education advocate with a deep commitment to global equity, and systemic justice. She received her Bachelor's Degree in Government and International Relations from Smith College and her Master's Degree in International Education Policy from Harvard University. Her professional experience is rooted in community organizing and youth development, having collaborated with institutions such as Boston Mobilization, the United Nations Development Programme (UNDP), and the Boston Youth Organizing Project. Currently, Idia works as Strategic Relations Manager and Director of Curriculum at the Latin American Leadership Academy in Medellin, Colombia. As a 2021 Rangel fellow, she will soon transition into a career in diplomacy. Idia has lived in five different countries, which she believes has sparked her love for meaningful engagement between different communities and for transnational justice. It is her commitment to transnational liberation that led her to UPLIFT, an organization that she truly believes is paving the path for young people across Africa to cultivate lives of dignity for themselves and for their communities.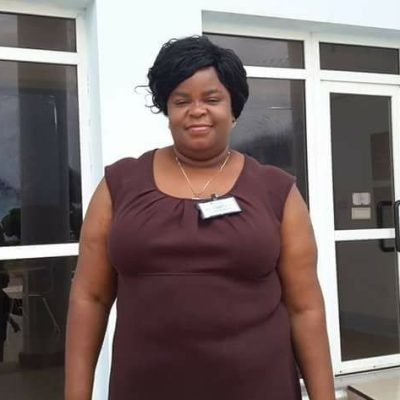 Jamilatu Konneh
Board member & Country Representative, Founder and CEO, The Center for Civic Education and Agricultural Initiative Empowerment (CEA-Empowerment)
Jamilatu J. Konneh is the Founder and CEO of The Center for Civic Education and Agriculture Initiative Empowerment (CEA-Empowerment). Jamilatu is a Liberian residing in Liberia. She obtained a Bachelor of Arts Degree in Sociology with a minor in Demography at the University of Liberia. Presently, Jamilatu works with CEA-Empowerment to support and promote adultism education in Liberia. As the Country Representative of the United Peoples' Learning Initiative for Tomorrow (UPLIFT), Jamilatu serves the organization daily by leading initiatives on the ground to promote early childhood education in rural communities.
Jamilatu has over 20 years of humanitarian, social justice, and community development experience through her work with notable organizations like the United States Embassy near Monrovia Liberia, an Administrative and Logistics Assistant, and the United Nations Mission in Liberia (UNMIL). While at UNMIL, Jamilatu served the Office of Internal Oversight – Investigation Department in administrative, investigation, logistics, communication, and information technology. She held other positions within Liberia, where she underwent training and fieldwork to acquire valuable skills that have equipped her to think critically about Liberians' issues today. Having spent her entire professional career working with organizations focused on social advancement, Jamilatu was drawn to UPLIFT for its practical, people-driven approach to age-old problems and is excited for the future of UPLIFT!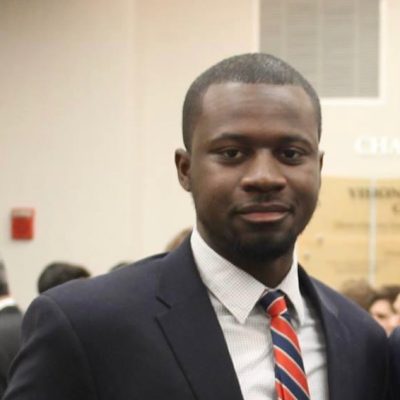 Sekou Keita, M.S
Board Member | Accounting Specialist , Exude Inc.
Sekou Keita is a Guinean born. Philadelphia raised Champlain College alum. He received a bachelor's in finance and master's degree from the same institution. Sekou is currently an Accounting Specialist in Exude, Inc.,  an employee benefits firm in Philadelphia. 
Shaq serves UPLIFT as a board member. He joined this organization because he believes in the mission and goals of UPLIFT. The objectives of providing education and support to children and those in underdeveloped communities internationally resonate with him as he, too, has worked through challenging situations and predicaments. He looks forward to the future of UPLIFT and lending his expertise to the organization.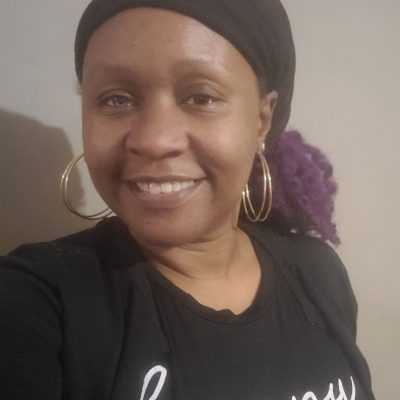 Shyreeta Mouzone Harris, MEd
Board Member - Chief Academic Officer | Teacher, School District of Philadelphia
Shyreeta Mouzone Harris is a 5th-grade teacher with the School District of Philadelphia. She previously held positions in Philadelphia and Chester, PA charter schools. Shyreeta has been a PA Certified Elementary School teacher for 9 years and has been teaching for 16 years total. Being educated within the School District of Philadelphia and now serving students and families within the same district, Shyreeta has a deep understanding of what is needed for children to reach their fullest potential academically, socially, and developmentally. She earned 2 Associate's degrees (AA in Elementary Education and an AA in Communications)  from the Community College of Philadelphia. She later earned a B.S. in Interdisciplinary Studies and an MEd in Learning and Technology from Western Governors University (WGU). Shyreeta is currently a Master's candidate in Special Education from WGU. She is grateful to be living out her childhood dream of being an exceptional educator!
Being raised by a single mother and grandmother, neither of whom finished high school, Mrs. Harris was the first person in her family to graduate high school traditionally and the first of her family to obtain a college degree!
Shyreeta believes in the power of education and knows firsthand how it can expand opportunities and change a life's trajectory.  She believes in teaching the whole child and has impacted whole families by instilling and imparting gems on her students and the community. Shyreeta is honored to be a part of UPLIFT's mission because it ties directly into her beliefs, and is a way to be more active in fostering the success of individuals from impoverished communities, like the one she was born and raised within. Shyreeta is excited to utilize her classroom experience and successes, and expand them to create global impact.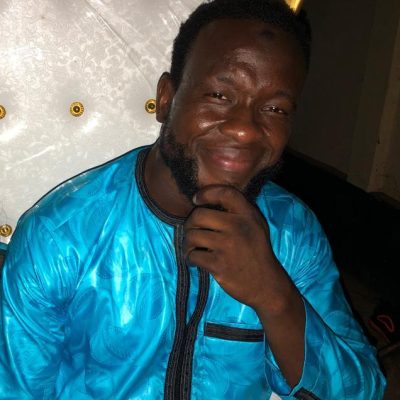 Ahmed Addy
CoCEO, R3 - Rethink, Recycle: Rebuild | Artist.
Ahmed Aquacious Addy was born in Liberia. After six months of age, Ahmed's parents brought him to the states, where his father found work as a New York City public school teacher. As a Liberian living in America, obstacles paved Ahmed's path. He overcame each one with faith and art. His artistic expression would later shape the formative years of his life. While studying at Penn State University, Ahmed discovered his love for performing and producing music, films, plays, and skits. Ahmed's life experiences helped him develop an appreciation for his role as a community member and community building through art. He strives to uplift others through his work. Ahmed also worked with community development organizations within South West Philadelphia to get the youth involved in their development and encourage them to play a vital role in writing their own stories and dictating their futures. At the end of 2020, Ahmed will return to Liberia for the first time since his birth, and he aims to reconnect with his roots and uplift himself and others through Rethink, Recycle: Rebuild.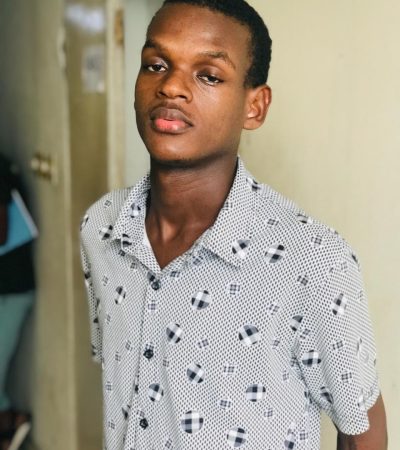 Mohamed A. Diallo
Marketing Manager | Student, Africa International Institute of Science and Technology (AIIST) Marketing
Mohamed A. Diallo was born and raised in Monrovia, Liberia, and is currently a student at the Africa International Institute of Science and Technology (AIIST). Mohamed values education and has strived for academic excellence since a young age. Throughout his educational career, he has served as class president for several years. In August of 2019, Mohamed graduated high school as the class valedictorian and class president. He was awarded the certificate of Honor by the AME Zion University.

Within a year, Mohamed completed training to boost his knowledge and align him with the best possible opportunities. His training includes but is not limited to self-awareness, communication, engagement, and networking development.

Alongside his commitment to his personal, educational goals, he is also invested in advancing the Liberian people as a whole. Because of this commitment, Mohamed joined the UPLIFT team, and as an agent of positive change, he fit right in with the team. He is pleased to be part of the solution and looks forward to positive and meaningful contributions to the world.
Our UPLIFTing, Amazing, and Committed Volunteers
Would you like to become a volunteer? Helping each other is the goal! Volunteer
Yes! I am a proud volunteer at UPLIFT.